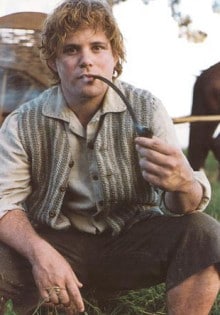 Poisons & Antidotes Instructor in the Auror Training Program
27 year old Halfblood
5'7'' ❤ Widowed
played by Paul
1 Posts

Hippolytus Attalus

PROFILE
REPUTATION
PLAYER
STAMPS
EXTRAS
PROFILE
Full Name:
Hippolytus Attalus
Nickname(s):
Oly
Birthdate:
January 6th, 1860
Age:
27
Occupation:
Instructor Poisons and Antidotes
Blood Status:
Halfblood
Residence:
Wellingtonshire
Hogwarts House:
Hufflepuff
Wand:
11'', Oak, Unicorn hair
Family:
APPEARANCE
At 5'7'' Hippolytus is certainly not a tall man, but he is quite a bit rounder than the average gent. He often wears rather loose fitting robes to draw as little attention to this as possible, though it is never unnoticeable. While working he tends to wear black, grey or browns, but will often be more colourful outside of the Ministry. He has a range of hats, in a number of varying styles, that he likes to wear. They do not always seem to match the rest of his attire. He has blond hair, kept relatively short, and a tight beard that he lets grow out longer in the winter months. He smokes a wooden pipe regularly. He is right handed.
PERSONALITY
Kind - Generous - Hardworking - Forgiving - Trusting
HISTORY
Hippolytus was born into a well off Middle Class family. His mother, Margaret, was a Muggle. The daughter of a couple of Northumberland farmers. His father, Agamemnon, was a Pureblood Wizard who worked as a Cursebreaker. The family tradition claimed to be able to trace their ancestry back to the Ancient Greeks. And, although certainly not true, that up until his father's marriage only Wizards and Witches had married into the family. His father was keen to continue the family tradition of giving Greek names to his children, eventually Margaret consented, but on the condition they would largely go by a nickname she chose. So Hippolytus was universally known as Oly. 11 months after his birth his sister Antiope was born, she would be called An by everyone. The two siblings were incredibly close to each other, and they would remain that way for their entire childhood. Their childhood was rather uneventful. Their house was as close to domestic bliss as one could get in the real world. With the exception of his ninth year. His father was injured by a Dragon in Egypt while working, for a while they were certain he would die. And even after the immediate threat to his life had passed it took the better part of a year to recover. It was during that time that Oly gave up his dream of following in his father's footsteps. As expected he received his letter to Hogwarts, and was sorted into Hufflepuff. He loved his House. And made many fast friends, a number of which he is still in contact with. In his first year he put on quite a bit of weight, and he has never been able to shift it. He was teased for it of course, but luckily Oly never minded too much. He has his friends, and he was quite happy with himself. He struggled with school in general. He could just about get an A, or perhaps an EE, in all his subjects if he worked hard enough at it. With one exception. Potions! Oly was a prodigious talent when it came to Potions. The Potions master took a shine to him and Oly dedicated a great deal of his time outside of lessons to the subject which he came to adore. In his second year he realised that a greater understanding of Herbology would help him becoming a Potioneer. As soon as he realised this his grades began to improve in the subject quite dramatically. He did tolerably well in his OWLs. He just scraped an O in his Herbology exams, and gained perfect marks in his Potions exams. He gained almost the exact same grades at NEWT level, again achieving perfect marks in Potions. After Hogwarts he began to work as a Potioneer. He loved his new career, moved out from his parents and rented a small one bedroom flat above a bookstore. It was simple and small. But it was his. He kept up with his friends, he loved to attend dinner parties, often drinking and eating more than he should. Hippolytus began to experiment with creating new potions. His first few were failures. But on his fourth attempt he created a household potion that proved popular with a number of housewives and maids. He made enough money to quit his job and focus completely on creating new potions. His next creation was a medical potion that helped treat a particular type of poison, it was much more effective than any previous remedy, and once he had proved it was both safe and effective he made the recipe available to any hospital free of charge. He had the great pleasure in seeing his sister married when she turned 20. She had been courting a young bookmaker for a number of years, a man Oly had come to like a great deal, and it was a beautiful family affair. Two years later Oly became an uncle for the first time when his nephew Jason was born. Not long after the wedding Oly became fabulously wealthy. He created two potions, almost simultaneously, that made him a fortune almost overnight. The first was an agricultural potion that increased crop yield. And the second proved wildly popular in the United States. Oly was as surprised as anyone at the turn of events. As the Galleons kept rolling in he realised he would never need to work again. Nor would his family, or even his children. He bought a slightly larger flat for himself, gave money to his parents and his sister. Oly was truly blessed with friends, and none of them attempted to take advantage of his new found wealth, though he would insist on picking up the bill whenever he could get away with it. But he fell foul to a Miss Laura Bellingrove. Laura was a witch who had been in Oly's class at Hogwarts. They had gotten on well enough, but had drifted apart in their adult years. Laura began to insidiously force herself into his life. Flirting with him, but never coming on too hard. Oly was originally guarded, but after a number of months he let his guard down. At a party one evening he got rather drunk, and Laura made a move. They had sex, and the next morning Oly felt terrible. He believed he had robbed her of her innocence and that he needed to step up. A few days later he timidly asked for her hand in marriage. She accepted. Oly was overjoyed, and soon began to feel as if he was in love with Laura. Their marriage was a splendid affair. A huge amount was spent on everything. Laura also asked Oly to buy them a new home. He saw no need, but wanted to please his wife to be. He bought a nine bedroom home in Wellingtonshire. His family had warned him about Laura, but Oly seemed happy. Even they began to think that she may have truly loved him. The two lived together for over a year. And Oly was truly happy. Everything changed in the most abrupt way possible. His wife was away, staying with her sister he believed. Oly had went on a long walk after an early supper and bumped into an old Hogwarts friend who now worked as an Auror. They got talking, had a few drinks, and headed back to Oly's home to have a few more. They chatted about old times, and his friend shared some terribly exciting stories about his career. They talked about their beautiful wives and how life had been kind to both of them. Oly drifted off into a dreamless sleep. He awoke to the sound of his antique cauldron, an ancient Greek souvenir he kept in the Master bedroom, falling loudly to the ground. Through his groggy eyes he saw a man standing at the door. He cursed loudly before drawing his wand, giving Oly time to duck, shouting for Help. A flash of light flew past him as a spell just missed his head. He had no idea where he had left his wand. Like a child he scrabled to get under the bed, when he heard what sounded like a man being punched in the stomach, and saw the intruder flying across the room. He was unarmed and unconscious. His friend called to him, they hugged, and Oly thanked the stars the had bumped into his friend that night. He wrote a hasty letter to his wife explaining everything. And his friend took personal charge of the investigation. The intruder was interrogated and claimed it had been Oly's wife who had hired him. She had been cheating on him from before they were married, and now hoped to inherit everything if he was killed. Oly wouldn't believe it until he was shown irrefutable proof. His wife and her lover were cornered by Aurors, but were not taken alive. Naturally the story was front line news. Oly became the worst possible kind of famous. He was pitted everywhere he went. He retreated from society, only seeing his parents and his sister and her family. Without them he did not know what he would have done. He slowly recovered. He was urged to sell the House. But he had come to love it. And he would not let [i]that woman[/I], as he now called his former wife, to rob him of that too. After a long period of mourning the loss of something he thought he had he began to see his good friends again. He wanted, nay needed, to get back into the world. People had forgotten what had been an exciting newstory to those not directly involved and he saw an advertisement for a job in the Auror office. As a Poison and Antidote instructor. An Auror had saved his life. He owed them everything. And if he could help train future Aurors it would give him a real purpose. He applied for the role and was accepted.
PLAYER INFORMATION
Played By:
Paul
Contact:
PM
Plot Preferences:
Networking:
Registration Date:
March 31, 2018
Date of Birth:
November 18, 1995 (23 years old)
Local Time:
December 15, 2018 at 2:16 PM
Status:
&nbsp •
Joined:
March 31, 2018
Last online:
April 13, 2018 – 3:16 PM
MISC.
Time Spent Online
2 Hours, 14 Minutes, 13 Seconds
Members Referred:
0
Hippolytus Attalus's Most Liked Post
Sorry, Hippolytus Attalus has no liked post at the moment.