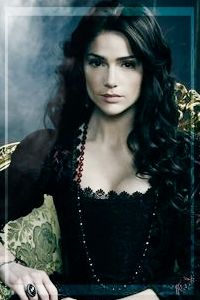 Countess of Adinbury
25 year old Halfblood
5ft 3 inch ❤ Married
played by Dante
5 Posts

PROFILE
REPUTATION
PLAYER
STAMPS
EXTRAS
PROFILE
Full Name:
Gwendolyn Constance Marie Vane-Tempest Nee Sherington
Nickname(s):
Gwen, Winny
Birthdate:
3rd August 1862
Age:
25
Occupation:
Countess of Adinbury
Blood Status:
Halfblood
Residence:
Tempest Park -Elsewhere Also owns Sherington Manse - gifted estate Wellingtonshire Home London Home Wethertop Castle, Adinbury
Hogwarts House:
Gryffindor
Wand:
spruce, 13", supple, single phoenix tail feather
Family:
Fitzhugh Vane-Tempest - Husband, Halfblood, Earl of Adinbury ----------------------- Cornelius Sherington II - Father, Muggle Earl of Harringby Laurel Sherington Nee Lovell - Mother, Witch, Countess of Harringby Cornelius Andrew Sherington III - Brother, 1858, Viscount Hillingham Laurel Sherington - Sister, 1863, died in infancy Earnest John Sherington - Brother, 1866 Verity Diane Sherington - Sister, 1870 ---------------------- Georgiana Rose Harcourt Nee Sherington - Sister, 1859, Baroness of Lamston Arlington Harcourt - Brother in law 1848, Baron of Lamston
APPEARANCE
Gwen has a slight build, and a good womanly shape, she stands at 5,3, but holds herself very straight whihc often makes her appear taller than she is. She has a lot of very curly dark brown hair, pale skin, and pale blue eyes, and a prominant cupids bow lip. She tends to wear dark block colours mostly blue and red, and her hair is always carefull styled in pre-ralph or Gibson girl styles, which best accentuate her heart shaped face. She favours her right hand.
PERSONALITY
Shrewd, Loyal, Intelligent, social butterfly, loves drama
HISTORY
Lord Harringby, Cornelius Sherington II met and married a beautiful and elegant young woman some years his junior in the spring of 1854. She was intelligent, vivacious and beautiful a combination which the widowed Earl found intoxicating, and with no children from his first marriage he was under some pressure to marry again and produce an heir to his family seat. What the Earl did not know until after the wedding was that his beautiful young bride was in fact a witch, from a wealthy family but a witch none the less. The Earl was rather unsure how to deal with the revelation and mostly chose to ignore the quirk of his wifes heritage, choosing to think of it as marrying someone with webbed toes, or a lunatic uncle- as just one of those things. Within 2 years Laurel Sherington, as she now, was bore him a son, Cornelius Sherington III, or Viscount Hillingham as he was to be known. He was followed 11 months later by a sister, Georgiana. In the 1860, on a damp August morning Lady Gewndolyn Marie Sherington was born to the Earl and Countess of Harringby, Gwen was a spoiled and rather petted child, prone to tantrums and a general pest to her nannys and tutors. However, she was sweetness and light to those she liked, or wished for something from. The issue of magic rose its head once again when Cornelius was 3 years old, and his first display of accidental magic when he levitated the nanny, because she took away his favourite toy. Lord Harringby could not ignore the truth of his wifes lineage any longer. She revealed to him that there was a good chance that all of their children would be like Cornelius. Laurel rather considered it her gift to her children, their father might give them rank and title but she gave them power. Gwen was not the last of the Sherington children, indeed she was followed by 4 more, but little Laurel, named for her mother, did not survive to adulthood, dying in her sleep only 8 weeks after her birth. The number and frequency of the Sherington brood was a little shocking to Earl Harringby, but his childrens curious abilities were soon embraced, as magical staff replaced the muggle ones and he realised that his wife and children were far from unique he enjoyed it less when the ghost of his mother-in-law who had apparently been dwelling in the attic for years made herself at home in the main portion of the house. Little Gwen had her first display of magic when she was 4 years old causing a moustache to grow on her brothers top lip, it took several days before the young Viscount would let anyone remove it. At the age of 6 Gwen is sent to a prepatory school in France, one which is suitable for those with magical lineage, and focuses on teaching young ladies the beginnings of what they will need for a life in the upper echelons of society. Gwen learns to ride with significant skill and grace, and begins her life long love affair with horses, as well as learning archery, sewing and basic language skills in a number of modern languages. At 11, she is returned to England in order to shipped off to Hogwarts, where she is sorted into Gryffindor. Gwen was a little angry at this change, and she begged to be allowed to attend beaxbatons but her mother was firm - Hogwarts was the magical school for her. She left school just after her owls and was sent, once again to the prepatory school in France, where her focus was on singing, painting, drawing, the classics, and modern languages, meaning she speaks, German, French, Russian, Flemish and Spanish. She is the definition of an 'accomplished' lady of breeding. At 19 she is presented at court, and then debuts in a private ball in England. It is during her second season that she is introduced to Lord Adinbury, by her mother and his. The pair dance together that evening, and begin to correspond with frequency, it transpires that Lord Adinbury, and indeed his family are also magical, one of few magical peerages in England, which feels like a happy compromise for her father and mother. The pair prove to be well matched, and to the delight of their mothers they decide to make their bond permanent by marrying in the spring of her 20th year, when she received the title Viscountess Aldstone, mirroring her new husbands honorarium. Her father in law contracts the laughing plague in 1884, and although struggling with the disease for some months, with boughts and reoccurrences of the illness, he succumbs to the condition on his country estate, just as the plague is being brought under control. Fitzhugh and Gwen move into Tempest Park, and pressure begins to mount on Gwen to produce an heir for her husband. Despite this Gwen is enjoying the social freedom of being a married woman of rank and breeding.
PLAYER INFORMATION
Played By:
Dante
Contact:
Pm me, I suck at everything else right now
Plot Preferences:
Networking:
Registration Date:
March 23, 2018
Date of Birth:
Not Specified
Local Time:
December 13, 2018 at 1:13 AM
Status:
&nbsp •
Joined:
March 23, 2018
Last online:
December 10, 2018 – 3:12 PM
POSTS
5 (0.02 posts per day | 0.02 percent of total posts)
(Find All Posts)
THREADS
2 (0.01 threads per day | 0.07 percent of total threads)
(Find All Threads)
MISC.
Time Spent Online
3 Hours, 9 Minutes, 28 Seconds
Members Referred:
0
Gwendolyn Vane-Tempest's Signature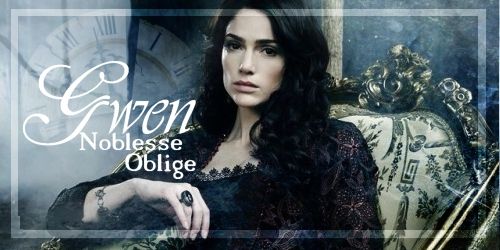 Gwen is referred to as Countess of Adinbury by others, but as Lady Adinbury when you are speaking to her
Gwendolyn Vane-Tempest's Most Liked Post
Sorry, Gwendolyn Vane-Tempest has no liked post at the moment.