Sponsor of the Kenmare Kestrels
33 year old Pureblood
6 ft. 0 in. ❤ Married
played by Kit
13 Posts

Roberto Devine
I was born to lose because I'm a fool for love
PROFILE
REPUTATION
PLAYER
STAMPS
EXTRAS
PROFILE
Full Name:
Roberto Connell Devine
Nickname(s):
Rob, Robbie
Birthdate:
June 20, 1855
Age:
33
Occupation:
Kenmare Kestrals Sponsor
Blood Status:
Pureblood
Residence:
Wellingtonshire
Hogwarts House:
Slytherin
Wand:
11", Oak, Ashwinder Ash
Family:
Cian Devine, father
Eileen Devine, mother
Ophelia Devine née Dippet, Wife.
APPEARANCE
Roberto stands at 6'0" with a very athletic build. He has green eyes and has dark hair. Roberto has a slightly crooked nose due to a rogue bludger breaking it in his sixth year. Roberto dresses in clothing suitable to his wealth and station in life. His wand hand is his right hand. Roberto is rarely seen without a smile on his face. Is the spitting image of Matthew Goode.
PERSONALITY
Athletic. Fun-loving. Charming. Romantic. Sociable. Protective. Chivalrous.
HISTORY
1855
: Roberto is born to a wealthy upper-class couple from Ireland. As the first born, he is heir to a mass fortune that the family has created over generations via various means.
1855 - 1864: Roberto is thought to be a squib for the longest time. His magic finally makes an appearance when he is 9 and he causes his mothers tea to freeze while she had been lecturing him. To celebrate, Robertos parents allow him to take the swordplay lessons he had been asking for. He proves to be quite skilled at it and it becomes his favorite hobby.
1866: Roberto goes off to Hogwarts and is promptly sorted into Slytherin, as his parents had been before him. He quickly establishes a reputation for being well behaved and obedient. To staff, that is. With fellow students, Roberto tends to just go with the flow yet he manages to keep off staff radar when it comes to misbehaviour of any kind.
1869: Roberto tries out for the Quidditch team and lands a position as Chaser.
1870-1873: Roberto is pleased to find that he has been made Slytherin Prefect as well as retaining his position on the Quidditch team as Chaser. He would remain in these positions until the end of his school career and finished it off by being Head Boy.
He never entertained the thought of going into it professionally since he saw no need to and only saw Quidditch as a fun school hobby and a way to be involved in school activities. He manages to procure a decent amount of grades.
1873 - 1884: Considering his family wealth, Roberto had no need to find a career. Roberto, being quite the Quidditch fan, attends every game played though he has never named any team as an outright favourite. He is, however, partial to the Holyhead Harpies, mostly because he thinks women playing Quidditch is sexy.
1884: Out of boredom and a desire to do something in connection to the Quidditch industry, Roberto becomes the sponsor of the Kenmare Kestrals. This is also the year that his parents began hinting that he find himself a suitable bride.
1885: A rather uneventful year, Roberto simply did his Quidditch sponsor things and participated in social events. His mother started becoming a little more insistent that he focus more on potential brides. Roberto continued to be insistent that he would marry for love and little else.
1886: Roberto continues to attend events and generally be charming all over the place. He made the acquaintance of Miss Ophelia Dippet when he helped her pick a name for her niffler and she helped him choose a gift for his mother. The kneazle has proven to be quite a handful for Roberto's mother which pleases him immensely since it lessens the time his mother has to fuss with him. While in attendance at a weekend event at Mister Thom Pettigrews estate, he encounters Miss Dippet once more when he rescues her from a koi pond. He flirts with her a bit.
At the end of the year, he is among those that are unknowingly trapped in a Ministry party. A rather more eventful year than the one previous, that is for sure!
1887: Roberto attends the Aphrodite Ball managed to secure a dance with Miss Dippet (despite thinking that she was avoiding him which unknown to him, she had been) but ended up magically stuck dancing with her for several rounds though he does not truly mind the occurrence. They learn a little more about each other and Roberto's romantic attraction to the young woman grows quite considerably.
Roberto attends the birthday party being thrown for Armando Dippet, the guardian of Miss Dippet. The older man has a heart attack and Roberto does what he can to both help the elderly gent as well as to comfort Miss Dippet. So, generally he maintains his hero status when it comes to Miss Dippet.
After more run-ins with Miss Dippet, Roberto is spurred into action at the coming out ball upon hearing the news that Mister Dippet plans to try and marry her off. They share a kiss and Roberto declares his intention to ask to court her, permission for which he is granted.
Eventually, he would also propose to her in the month of October 1887 and was delighted when she said yes. Less delighted is his father who disapproves heartily of the match. A fact that he isn't shy about discussing with his social circle, even in public events. Also in October, he agrees to sponsor the expedition of a young man he makes acquaintance of at one of his fiancées parties. It sounds like rather good fun to him and he has the money to spend anyway plus he can honor his lady by naming the ship that he gets to rechristen for her.
1888: The Quidditch playoffs take up some of his time and he is pleased that his team is doing reasonably well with not being one of the first to be ousted. There is also some cuteness as Roberto tries teaching his fiancée the basics of Quidditch when she decides to participate along with other ladies in the Amateur Quidditch Tournament.
YOU LIKELY KNOW...
-is engaged to Ophelia Dippet -become sponsor of the Kenmare Kestrals in 1884.
YOU MIGHT KNOW...
- his father disapproves of his match with Ophelia Dippet.
PLAYER INFORMATION
Played By:
Kit
Contact:
PM/Discord
Plot Preferences:
I like to go with the flow.
Networking:
Registration Date:
January 29, 2018
Date of Birth:
Not Specified
Local Time:
December 17, 2018 at 4:17 AM
Status:
&nbsp •
Joined:
January 29, 2018
Last online:
Yesterday
– 10:01 PM
POSTS
13 (0.04 posts per day | 0.06 percent of total posts)
(Find All Posts)
THREADS
2 (0.01 threads per day | 0.07 percent of total threads)
(Find All Threads)
MISC.
Time Spent Online
1 Month, 1 Week, 4 Days
Members Referred:
0
relationships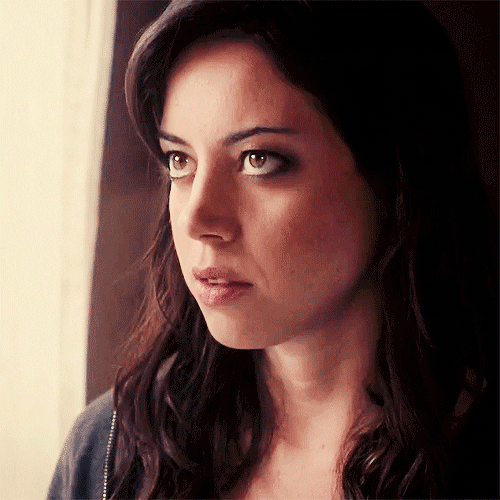 Ophelia Dippet
Fiancee, in love with. Ship name:
Robelia
.
First met in the Beautiful Beast Boutique.
Roberto Devine's Signature
Roberto Devine's Most Liked Post

Post Subject

Numbers of Likes

OOC Name Change PSA

14

Post Message

This has been a bit of a loooong time coming as I have been coming to realizations about my personal gender identity and getting comfortable expressing it - at least online where I've always felt safer since I can just block someone if they're offensive (there are a lot of transphobic people in my rl, including family) - for the past long while. I do wish I had fully come to terms with myself before the Beta but hopefully it's not too much of a hassle from staff side.

I won't get all into it but please know that I would prefer to be known as

Kit

. I'm changing my ooc name to it.

In case you're curious about what that means about my pronouns, I do prefer they/them pronouns but am absolutely fine with "She, her" too.